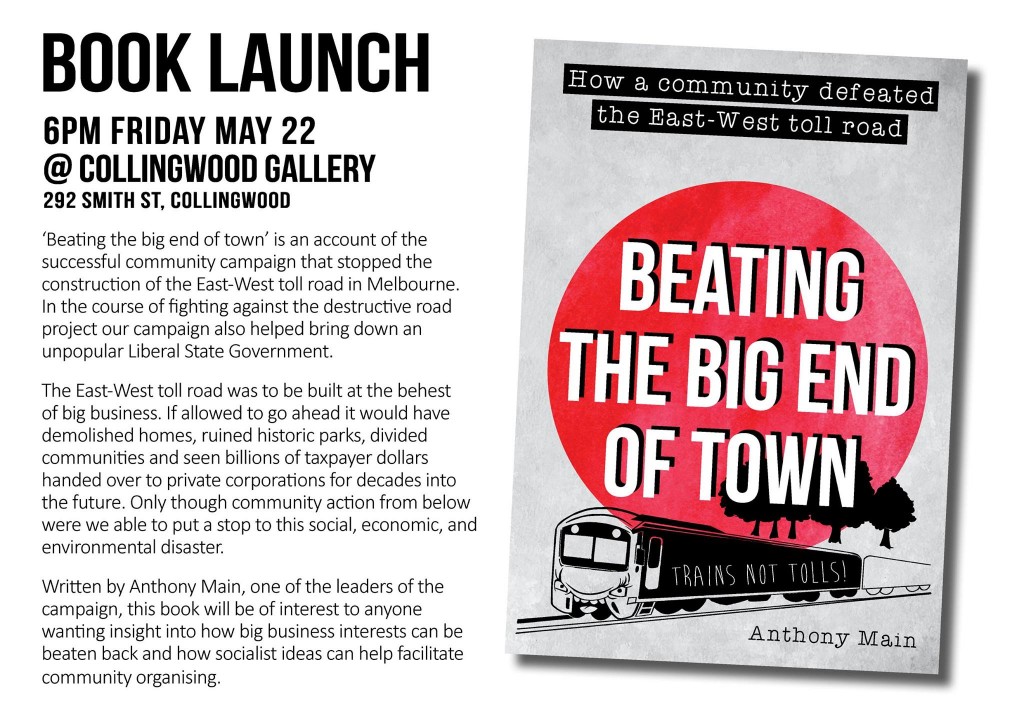 6pm – 9pm, Friday 22 May, Collingwood Gallery, 292 Smith St, Collingwood | Facebook event
Book launch: How a community defeated the East-West toll road. Hosted by No East West Tunnel – Take the pledge
Beating the big end of town: How a community defeated the East-West toll road
Come and celebrate the defeat of the East-West Link at this special event!
Anthony Main, one of the spokespeople of the community campaign, will launch his new book 'Beating the big end of town' which is an account of the successful struggle that stopped one of the world's biggest infrastructure projects.
Not only did the campaign stop a destructive toll road but it also helped bring down a Liberal state government in the process!
If allowed to go ahead the East-West Link would have demolished hundreds of properties, ruined historic parks and seen billions of taxpayer dollars handed over to private corporations. Thanks to people standing up, and organising, it was stopped in its tracks.
Come along to discuss with activists and celebrate a significant example of people power!