This is essential viewing for anyone concerned about issues surrounding the massive East West Link in Melbourne inner suburbs.
From Ric Burns' masterful PBS documentary about New York City comes this inspiring David and Goliath story of the battle for human scale neighborhoods.
"Cities have the capability of providing something for everybody, only because, and only when, they are created by everybody."
– Jane Jacobs, The Death and Life of Great American Cities.
Image: Alexandra Parade, circa 1960s. Looking from Wellington Street along the central reservation in Alexandra Parade, large tree in foreground, children playing on swings on right, shot tower visible through branches of tree. Source: State Library of Victoria.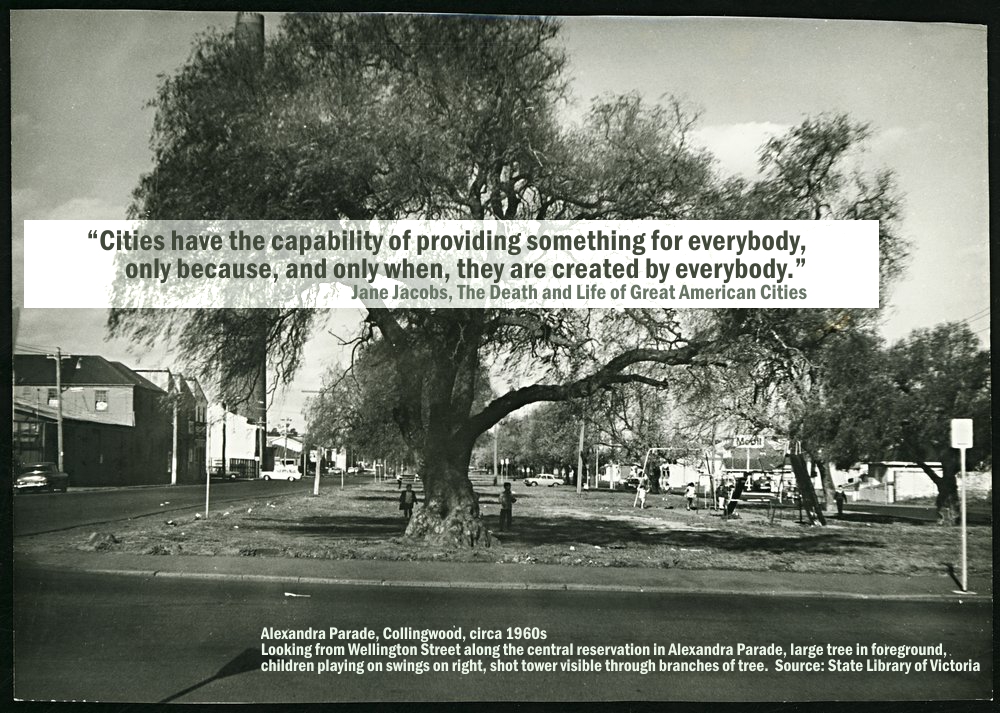 Click on image for larger version.