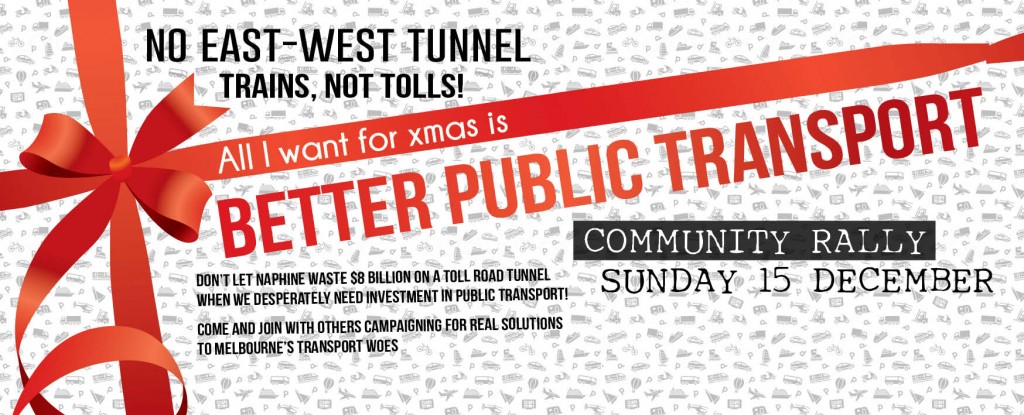 From No East West Link – Trains, not tolls – Rally: All I Want For Xmas Is Better Public Transport
1pm, Sunday, 15 December 2013, Smith Reserve, Alexandra Parade, Fitzroy (next to the Fitzroy Pool)
Community rally organised by various community and residents groups opposed to the East West Link.

This is a family friendly event, complete with Thomas the Tank Engine jumping castle, public transport-themed facepainting, and Santa Claus!
Comedian Rod Quantock will be MCing the rally, and speakers will include:

Yvonne Kirk (Public Transport Users Association)
John Stone (University of Melbourne)
Amanda Stone (City of Yarra Greens Councillor)
Mary Merkenich (Doncaster rail campaigner)
Stephen Jolly (Socialist Party City of Yarra Councillor)
Keith Fitzgerald (Collingwood Resident)
Mel Gregson (#tunnelpicket)

There'll also be an exciting (and top secret) creative action masterminded by one of the #tunnelpicketers. You'll have to come along to the rally to find out what it is. Trust us, it's worth it!