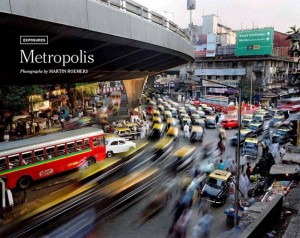 The following is an extract from an article by Alan Jones – it contains both interesting comments and useful links.
July 1, 2012 – 1:44 pm, by Alan Davies
According to Federal Opposition Leader Tony Abbott, "almost nothing signifies progress more than new roads."  That line is from the speech he gave to the Federal Council of the Liberal Party on Saturday when he announced the Coalition's Plan to Reduce Traffic Congestion.
The Coalition's Plan comprises a $4 billion commitment to accelerate construction of three major freeways – Melbourne's East-West Link, Sydney's M4 East, and Brisbane's Gateway Motorway upgrade…
However there are some evident flaws in Mr Abbott's plan. The idea that building freeways is an effective way of addressing traffic congestion is the obvious one.
Expanding road capacity increases the volume of vehicles that can move between two points even in congested conditions (and that can have value), but it won't eliminate congestion. There'll be an initial period of relief but inevitably traffic expands to fill the extra capacity until a point is reached when speeds slow markedly.
Another flaw is it's not clear if these three projects are even good ones. As the Grattan Institute points out, most of the low hanging fruit in terms of urban transport projects has already been picked. Certainly Melbourne's proposed $5 billion East-West Link looks bad – Sir Rod Eddington calculated it has a BC ratio of just 0.7!
A key reason the benefits are lower than the costs is a lot of very expensive tunnelling is involved. That implies high tolls would be needed to recover construction and operating costs. Recent experience with failed road tunnels in Sydney and Brisbane suggests private investors won't be prepared to carry all or even most of the risk.
The East-West Link might consequently have to be funded by the Australian and Victorian Governments (even if the latter effectively "pays" private lenders). Mr Abbott says he's had "discussions" with the Victorian Government, but just how Mr Baillieu would find at least $3.5 billion (but probably considerably more) isn't clear.
Nor is it apparent if other projects, like the proposed Melbourne Metro rail tunnel or level crossing eliminations, would have to be delayed to enable the freeway to proceed.
Another issue is whether or not the East-West Link would be tolled. Infrastructure Australia favours road projects that are tolled but it's not clear if an Abbott Government would continue that policy….
The Victorian Government is undertaking more detailed work on the business case for the East-West Link and doubtless there's a lot of effort going into "refining" the BC ratio. I'm disappointed Mr Abbott would commit $1.5 billion of public money to a project whose worth hasn't yet been established.
All in all, I think Mr Abbott has announced a roads policy, not a congestion policy. And it's got the hallmarks of populist policy, not rational policy…
To read the full article go to:
http://blogs.crikey.com.au/theurbanist/2012/07/01/do-new-freeways-signify-progress/