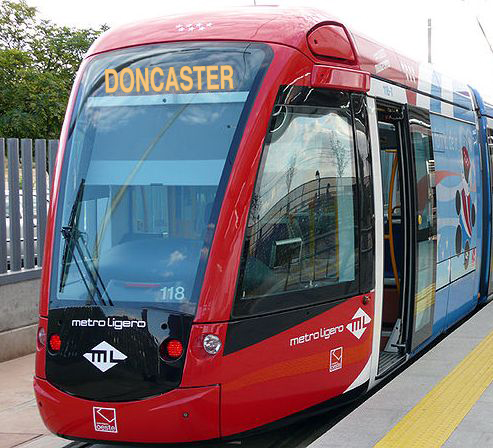 Additional Doncaster Plans
Doncaster Rail Study (2014)
Archived files from the Doncaster Rail Study, as the website has now been conveniently (politically) shelved.
PTV Rail feasibility studies: The Doncaster Rail Study was an independent assessment of the requirements of constructing a heavy rail line to Doncaster.

The final Doncaster Rail Study Phase One Recommendations Report was released on 28 October 2014. Phase One of the Doncaster Rail Study was delivered through a partnership of four key engineering firms, led by URS, with a number of supporting sub-contractors.
Public Transport Users Association: Myth – We can't have Doncaster trains because there's no room for them
Fact: The tracks from Clifton Hill into the city operate separately from the rest of the network and by Melbourne operating standards can handle 24 trains an hour. This provides room for Doncaster trains every 10 minutes as well as an expansion of services to Hurstbridge and South Morang.
A train line heading north east to Doncaster and beyond was part of the 1969 Melbourne Transportation Plan. In the 1970s a corridor for it was reserved in the median of the Eastern Freeway, and remains in place as far as Bulleen. Originally this reserved corridor extended beyond the freeway and as far as Templestowe, but since the eastern section was sold off in the 1980s, any extension beyond Bulleen would most likely need to be in a tunnel.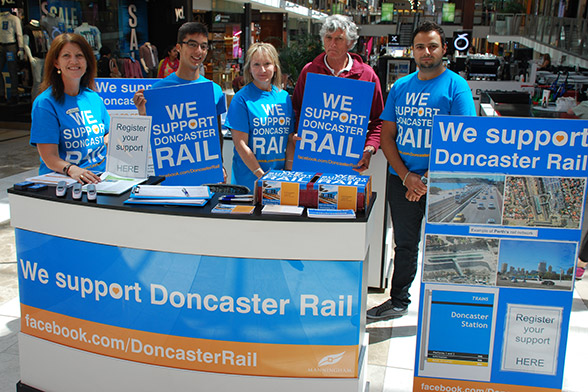 Manningham Council: We Support Doncaster Rail
For many years Manningham Council has been advocating for some form of mass rail transport. Manningham is the only metropolitan municipality without a train or tram service.

In late 2010, the Victorian State Government appointed consultants URS to undertake a feasibility study for a heavy rail line to Doncaster.
Yarra Council: Doncaster Rail Study
In mid-2011, Yarra Council welcomed the State Government's announcement of a $6.5 million study into establishing a rail link between Doncaster and the city.

Council has campaigned for years for the creation of a rail line to Doncaster as the only real, long-term way to ease traffic congestion in Hoddle Street and other Yarra streets.

Council believes the 600,000-plus people who live in the Doncaster region need a real choice about how they travel rather than leaving them dependent on cars which pollute and congest the Yarra community.
Victorian Transport Action Group (VTAG): Route 100 Light Rail – Doncaster to Inner City
The attached paper on a Doncaster light rail which continues along Alexandra Parade to Nicholson Street has been developed by Victorian Transport Action Group (VTAG), who are seeking feedback before finalising the paper. This paper can be distributed to others. Any comments should go to Mike Reece of VTAG via email: mikereece[AT]ozemail.com.au

A key issue is the absence of any public transport the full length of Alexandra Parade, despite this carrying 70,000 vehicles per day, and the underdeveloped land use along Alexandra Parade. However, would light rail if built, preclude building the Doncaster Rail Line?
What can I do?