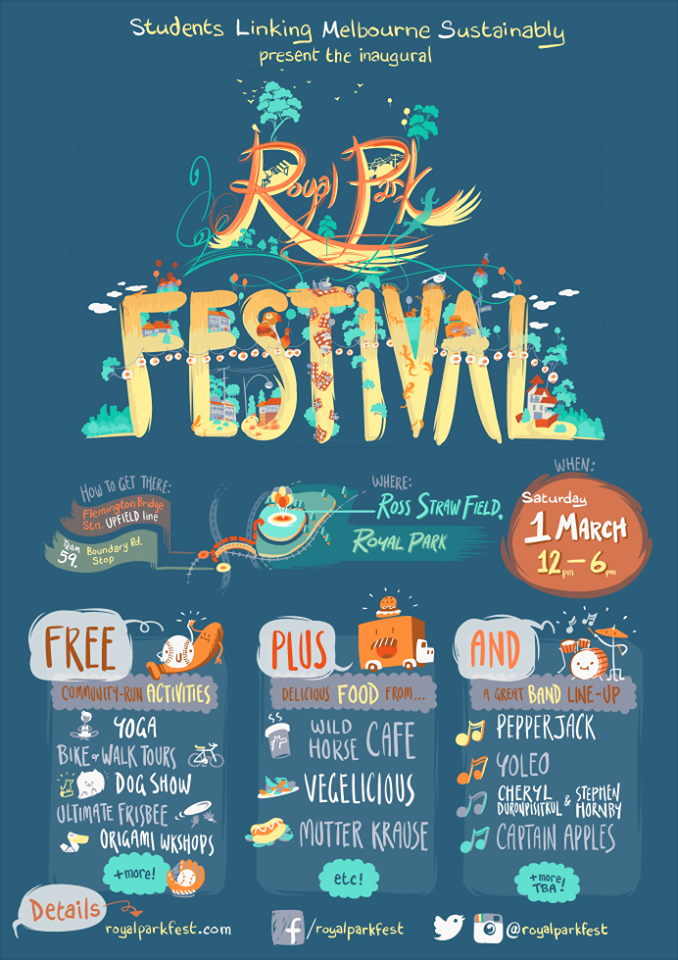 Community rallies to celebrate Royal Park
People from across Melbourne are coming together to celebrate the many reasons they love Royal Park. Local community and stakeholder groups are joining up to hold the inaugural Royal Park Festival on Saturday 1 March to share the park they love.
"Royal Park has an incredibly diverse range of uses," said event co-organiser Alexander Sheko. "We're holding the Royal Park Festival to celebrate the many ways the community values the park. It's a family friendly event and we're staging a range of community-run activities so everyone can get involved".
The event brings together various groups that use and appreciate the space, which will be on hand on the day staging a range of community-run activity. The festival will include a baseball workshop and community game, a yoga class, a demonstration of environmental work in Royal Park, frisbee games and bike tours. These groups are keen to sharing what they value about the park with the rest of Melbourne.
"We've been using the Ross Straw Field ground for over 20 years. We think it's one of Royal Park's best kept secrets that this fantastic facilities are here," Melbourne Baseball Club president John Smith said. "We're looking forward to sharing a our love of the park and baseball with the community at the Royal Park Festival so everyone gets to enjoy Royal Park the way we do!'
While not the primary focus of the event, we note that many community groups have come to life in relation the current threats to the ongoing use of Royal Park. A number of community groups will be attending/have a presence at the event.
Royal Park Festival is also about bringing community together for a festival!  Residents, community groups, friends and family as well as a number of businesses are all getting involved. To create a festival atmosphere, the day will include:
Event details